Garage Door Repair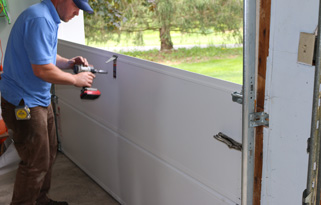 Not just anyone can repair a garage door in Rockville Centre, or anywhere for that matter. In fact, there are very few experts who have both the experience and the required tools to do a great job every time. This is why our competitors struggle with their projects and why they disappoint their customers all the time: they don't have an amazing team of local garage door repair experts, like we do. Rockville Centre Garage Door is proud of its specialists and has invested a lot of time and resources into training them and providing them with the best tools and equipment. Our technicians are certified and insured – they can easily handle industrial garage doors, as well as residential automatic gates. There is nothing we can't do, as long as it's related to garage doors. For example, we even install new garage doors for industrial and residential customers.
Call us: 516-442-8171
Best Garage Door Repair Company in Rockville Centre, NY
Let's list some of the many benefits of working with Rockville Centre Garage Door in NY. There are many other perks to working with us, but we'll list just some that we find are most important for our local customers:
Our company has the lowest possible rates for garage door repair and installation services. We are a family owned business that cares about your hard earned money.

We do the best job quickly and efficiently. Each one of our experts has years of experience working with all kinds of garage doors.

We provide same day repair services if necessary. We are very flexible and move fast.

We complete the project in one go. We have all the tools and parts to get the job done the first time we get to you.

We offer free consultations and price estimates. You always know what to expect and can plan your budget accordingly.
Rockville Centre, NY: Fast Garage Door Repair Services
The fact that our business is the best garage door repair company in Rockville Centre, New York has become a well-known fact. Locals come to us when their garage doors or automatic gates begin to show signs of a problem. They know that we can fix their problem quickly and for a very low price. They also know that our solutions are made to last for years. Give us a try yourself; call us today to have a garage door fixed in Rockville Centre, New York.
Call now: 516-442-8171