Garage Door Installation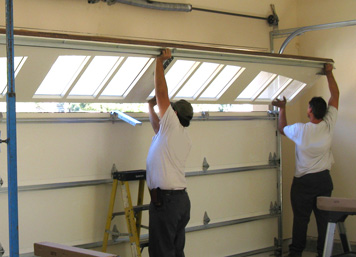 Are you looking for an expert to install your new garage door in Rockville Centre, which doesn't have a single ding or dent on it? Or are you just looking for some information about the various types of insulated and non-insulated garage doors? Whatever the reason for visiting our website, you've found the best garage door repair and installation company in Rockville Centre, New York. Our specialists are licensed to install any kind of door from most manufacturers. Also, our techs are insured so that you never have to worry about us breaking your door. Because we are a locally owned and operated company (family owned, in fact), we have very affordable rates for garage door installation services. And the quality of our services is unparalleled in NY.
Call for more information: 516-442-8171
Cheap Garage Door Installation – Rockville Centre, NY
We know there are many competitors, but we can assure you that none of them come even close to us in terms of workmanship and prices. We never overprice our work and we never scam our clients, like some of the other companies do. Quite the opposite, we respect our customers and go to great lengths to exceed their expectations and stay within their budget.
Some of the brands we work with on a daily basis include:
Best Garage Door Installation Service – Rockville Centre, NY
If you plan to use your garage as a living space – or perhaps rent it – you need to schedule a free consultation with one of our experts. He or she will tell you everything you need to know about the best insulated garage doors. If you own a company, you will be thrilled to find out that we offer industrial and commercial garage door installation services. We install commercial rolling steel doors and industrial overhead doors in Rockville Centre. Commercial openers are also something we install with ease. If you're ready to have a garage door installed in Rockville Centre, call us.
Call today for more information! 516-442-8171